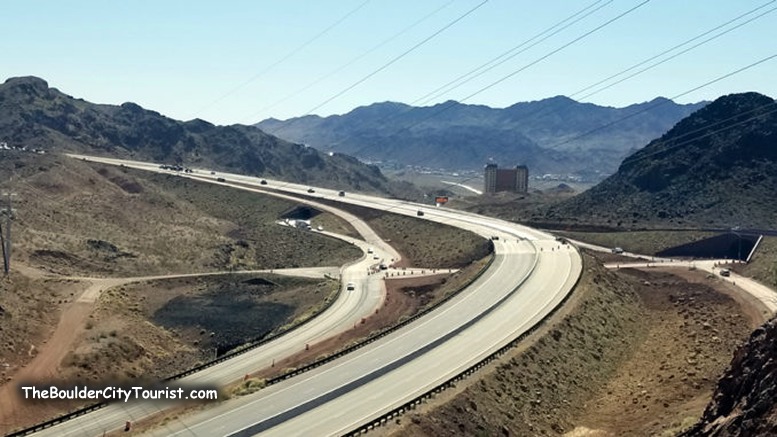 Driving from Henderson to the Hoover Dam bridge (or vice versa) will get shorter earlier than planned. Nevada Department of Transportation (NDOT) has announced the longest and last segment of the I-11/Boulder City Bypass, from the Hoover Dam Bridge to Hwy 95/Searchlight exit to the bridge will open to traffic by the end of July.  The original expected opening date was October.
The officials have said it would be opened to traffic, not completed by early July.  Road crews will still have to work on some finishing touches such as road striping and landscaping. Otherwise, it's smooth sailing from the Arizona-Nevada border all the way into Las Vegas without a stoplight!
Now we just need to get the word out that the exits to Boulder City will still be opened and ready as well!
Travel Center Now Open
Earlier this month, the Railroad Pass Travel Center opened it's doors and fuel pumps to the traveling public.  It's a Chevron-branded gas station, convenience center with a Capriotti's Sandwich along with 20 fuel pumps for automobiles and 9 truck diesel fueling pumps plus showers and scales.  Pumping station for RV's will open soon.  Not forgetting the green energy crowd, they have 10 Tesla charging stations with plans to add stations for other electric vehicles as well.
Editors Note:  This post was previously published on www.TheBoulderCityProject.com